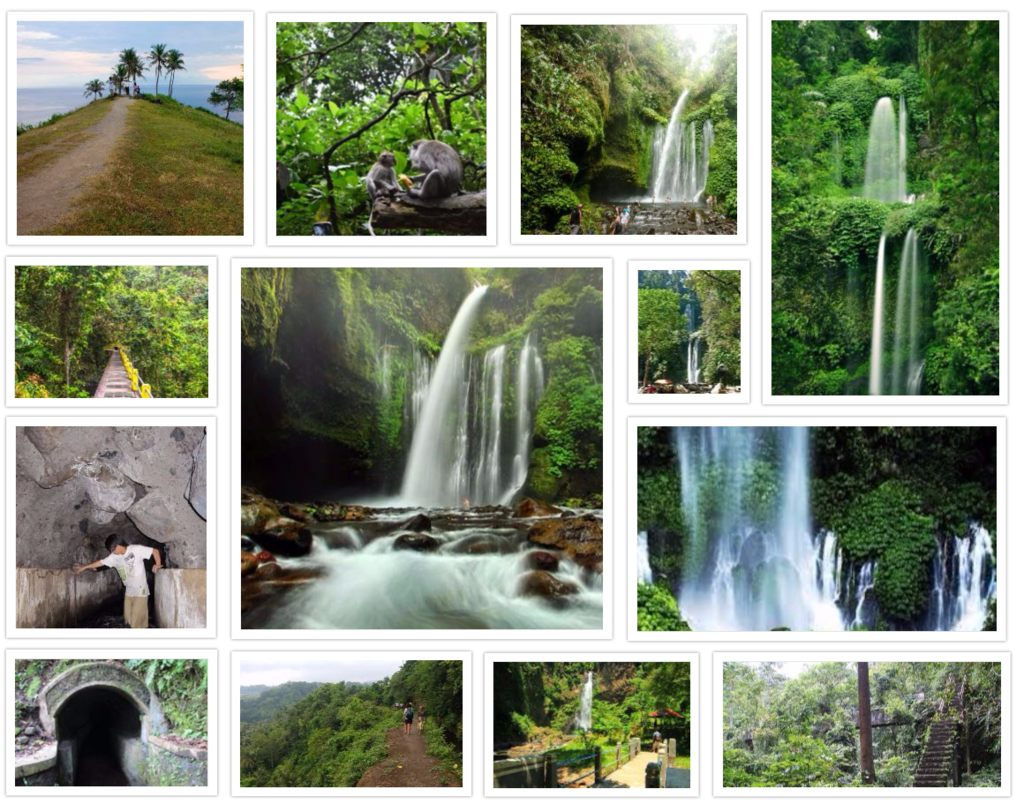 | | |
| --- | --- |
| Price | Contact-Us |
| Facilities | Tour guide, Transportation; Driver, Car, AC, parking. Accommodations; Up to customers. Consume; Up to customers |
| Tips | Include; transportation, tickets. Exclude; snack |
| Meet Point | Lombok, Indonesia |
| Destinations | Sendang Gile Waterfall, Tiu Kelep Waterfall, Mount Malimbu/Malimbu Hill, Monkey Forest Baun Pusuk. |
| Status | Available |
ITINERARY :
For those of you who like adventure, this waterfall is very appropriate for you. This is located in the northern area of Senaru Lombok. To be there, at first we do soft trekking in the forest and cross the river. Then, we can see the beauty of an amazing waterfall with its fresh water which flows from the springs of Mount Rinjani.
There are two waterfalls that can be visited in this area namely;
Sendang Gile Waterfall
and
Tiu Kelep Waterfall
which both are located at the foot of Mount Rinjani (The second highest volcanos in Indonesia).
Besides the waterfall, You will also visit some other tourist object, namely;
Mount Malimbu
and
Monkey Forest Baun Pusuk.
If you want a Custom Trip please tell us and suggest us your plan. You can take a Custom Trip thru calling us. We recommended the best, but we are flexible.
(in Bahasa)
ITINERARY :
Bagi Anda yang suka petualangan, air terjun ini sangat tepat untuk Anda. Air terjun ini terletak di wilayah utara Senaru Lombok. Untuk berada di sana, pertama kita lakukan soft trekking di hutan dan menyeberangi sungai. Kemudian, kita dapat melihat keindahan air terjun yang menakjubkan dengan air segar yang mengalir dari mata air Gunung Rinjani.
Ada dua air terjun yang dapat dikunjungi di daerah ini yaitu;
Air Terjun Sendang Gile
dan
Air terjun Tiu Kelep
yang mana keduanya sama-sama terletak di kaki Gunung Rinjani (gunung berapi tertinggi kedua di Indonesia).
Selain air terjun, kita juga akan mengunjungi beberapa objek wisata lainnya, yaitu;
Gunung Malimbu
dan
Monkey Forest Baun Pusuk.
Jika Anda menginginkan Custom Trip silahkan beritahu kami rencana Anda. Anda dapat mengambil Custom Trip dengan cara menghubungi kami. Kami merekomendasikan yang terbaik, tapi kami flexible.